Hexagonal Mandalas, done on primed, unstretched canvas with acrylic paint.
Fun Learning Glass Painting
The class of 7 and 8 year olds finished these "interpretations" of Edvard Munch's famous painting, "The Scream".
Acrylic Abstracts - we explored color, balance & texture in these fun abstracts using a variety of items from bubble wrap to twine. Here is a small sample of completed projects.
The LaRusc Studio
Gingerbread Luau Party
Samples of our Impasto knife oils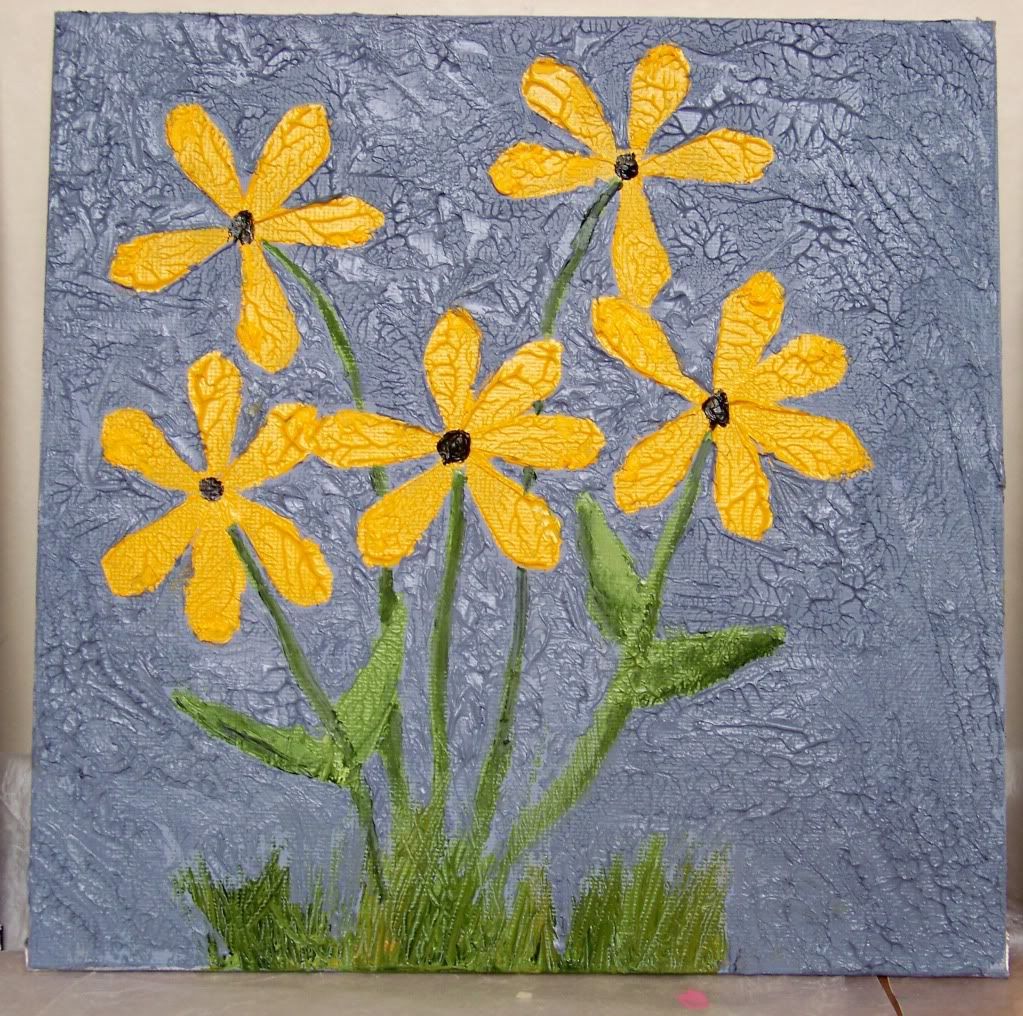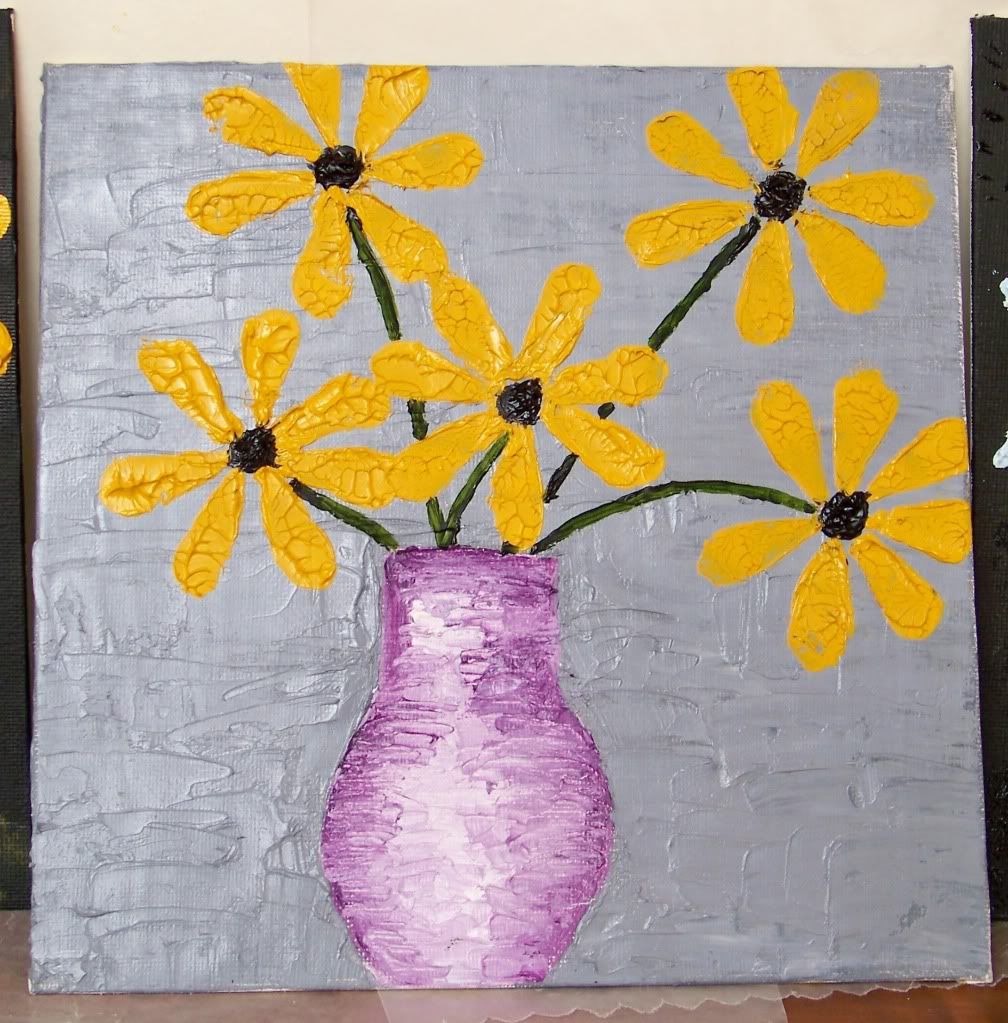 Tile Mosaics, sized 9" x 9".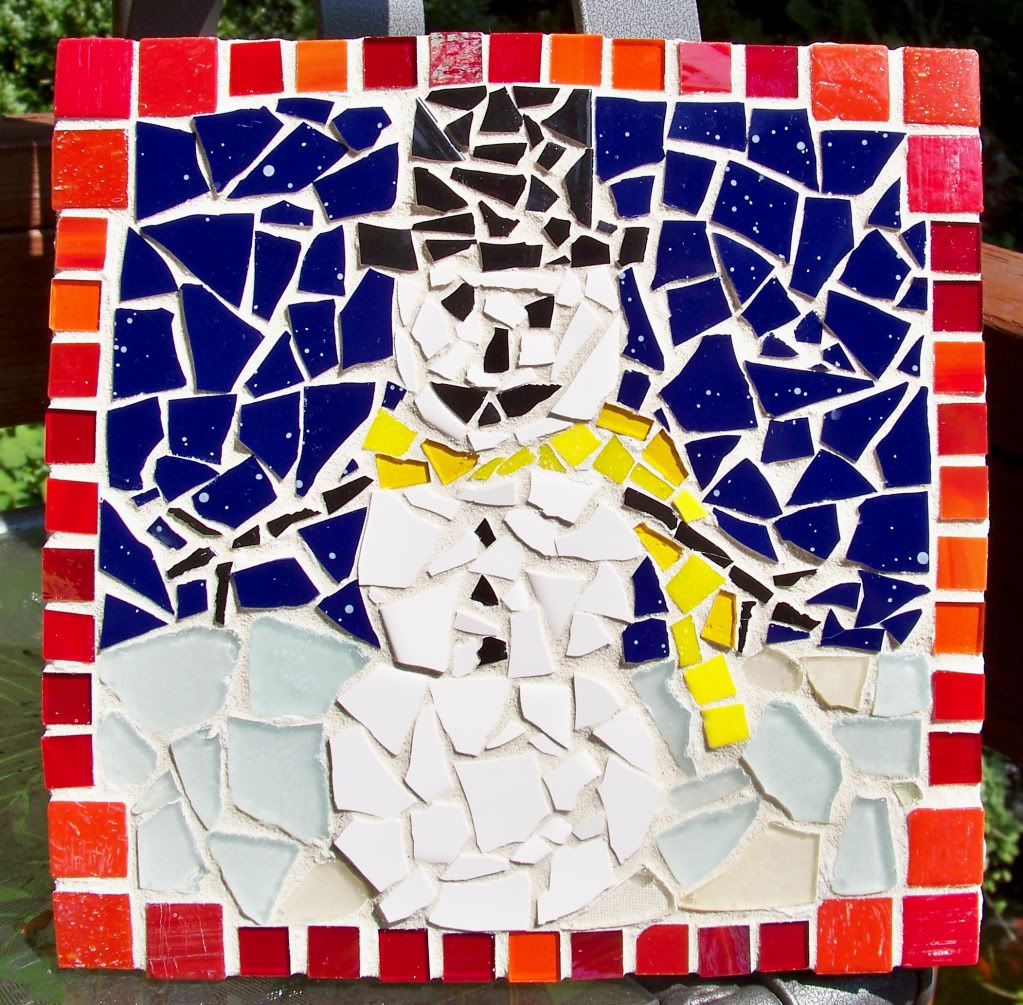 Foil Embossed 3D Wall Sculptures
---------------------------------
These were a lot of fun, requiring much planning & thinking skills. After carefully drawing the project to scale, each section is evaluated for depth & to make sure that each part will be distinctive after the foil is embossed over it. Each sculpture must have a backing shape, and all the other shapes get cut from cardboard and glued in the proper place. The foil is then crumpled, re-flattened, and applied in one piece to the cardboard structure with glue, and the students must then carefully work the foil around the shapes to make them "appear". Once dry, the students then apply alchohol inks to make the project look like it is made from metal, paying close attention to the darkening of areas to "throw" the correct shapes outward for the added sense of depth.
This is Aly's caterpillar, both before & after foiling: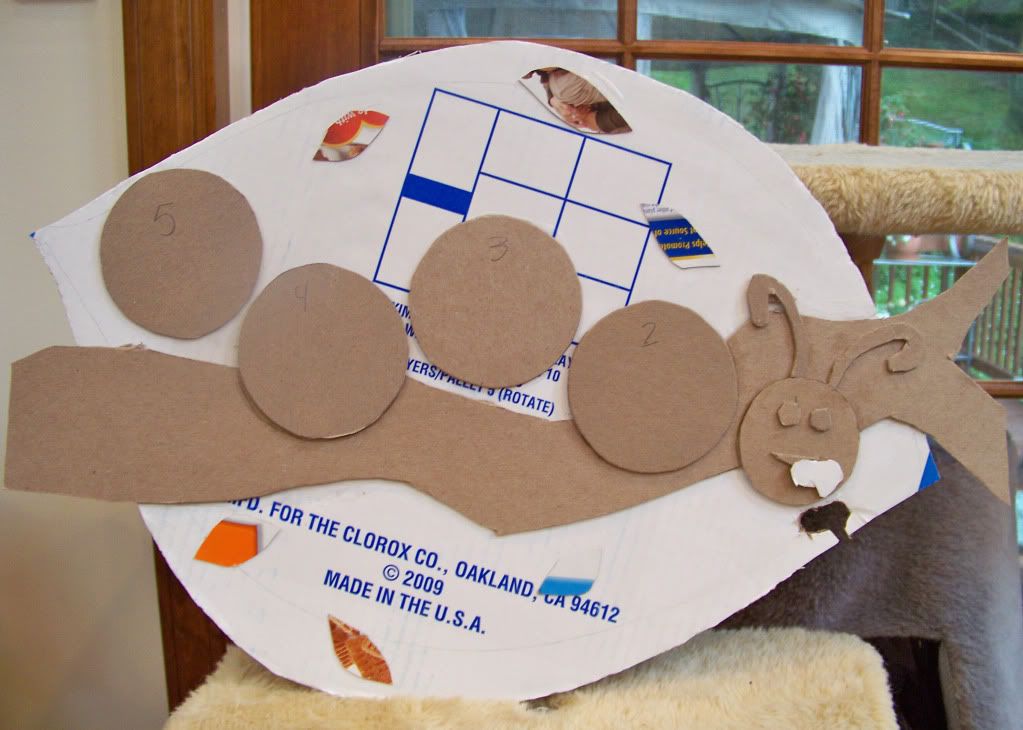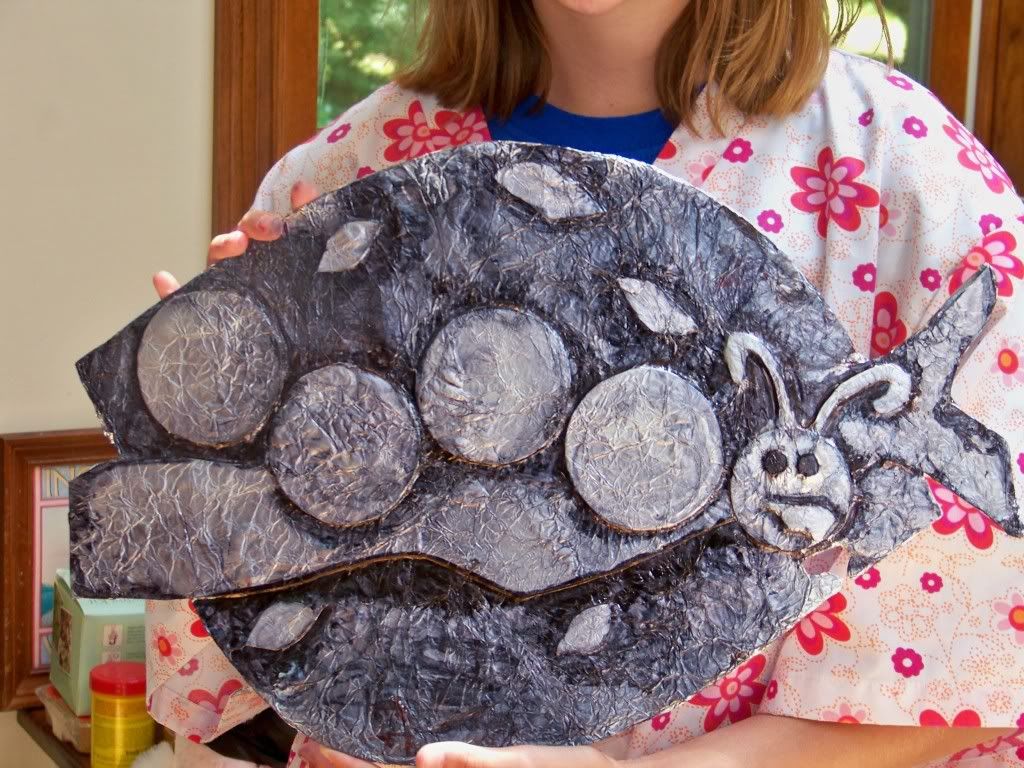 Emily's Harley Davidson Eagle Sculpture (quite ambitious!)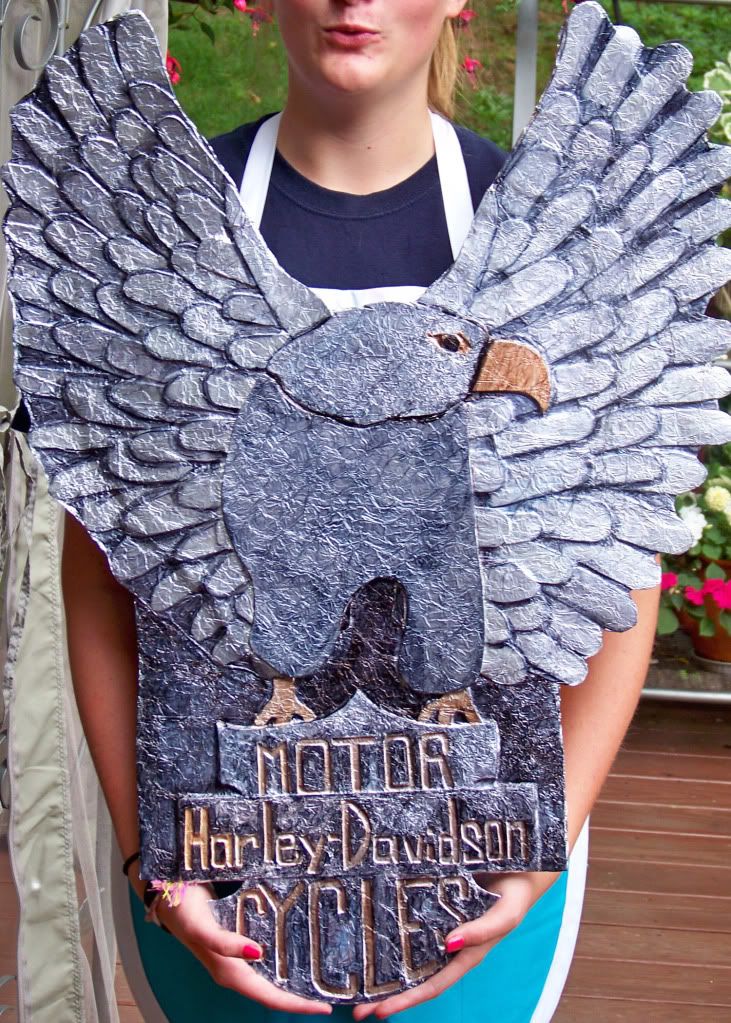 Carly's completed foil sculpture.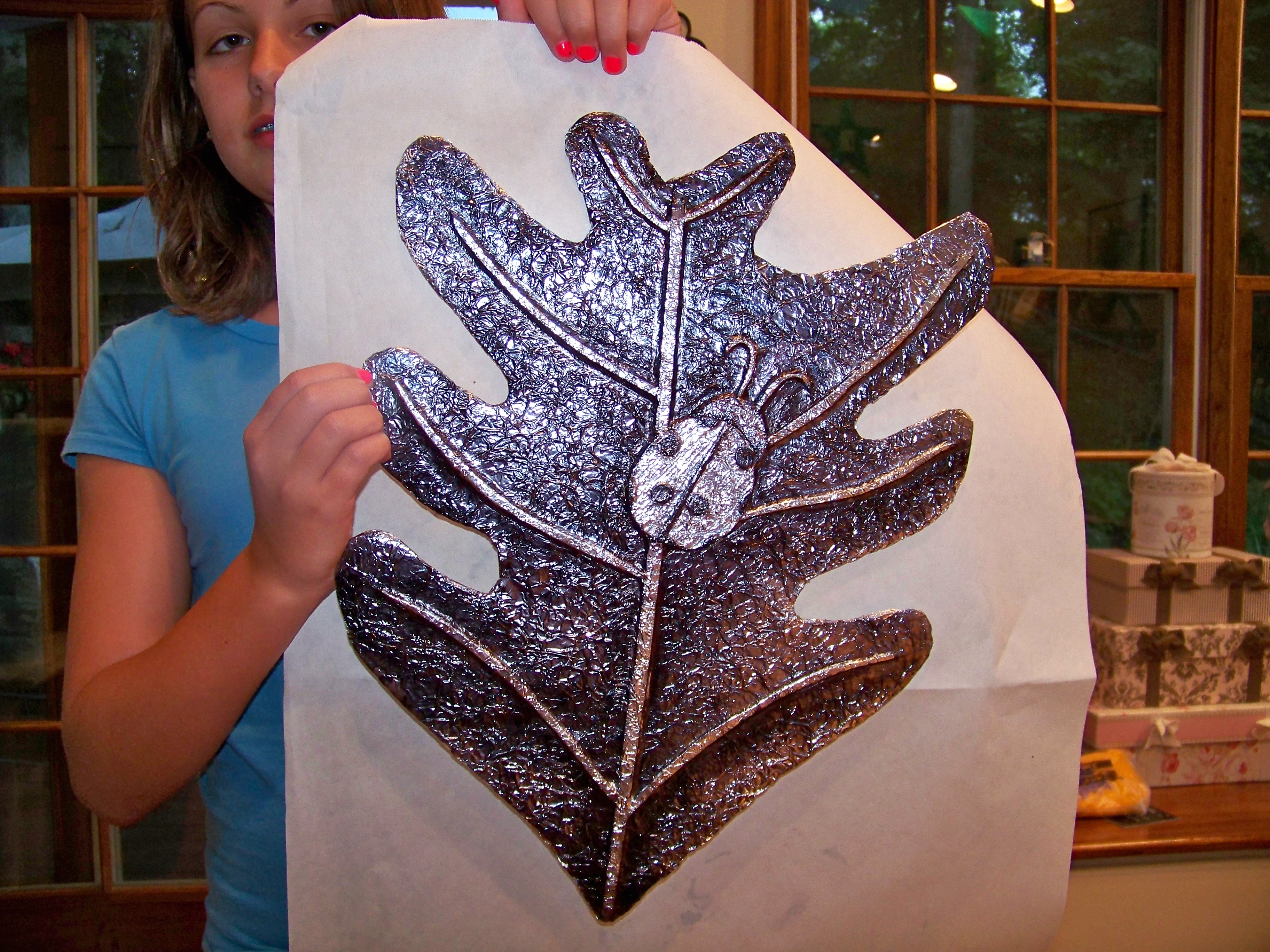 Madison's foil cat & Janeen's toucan: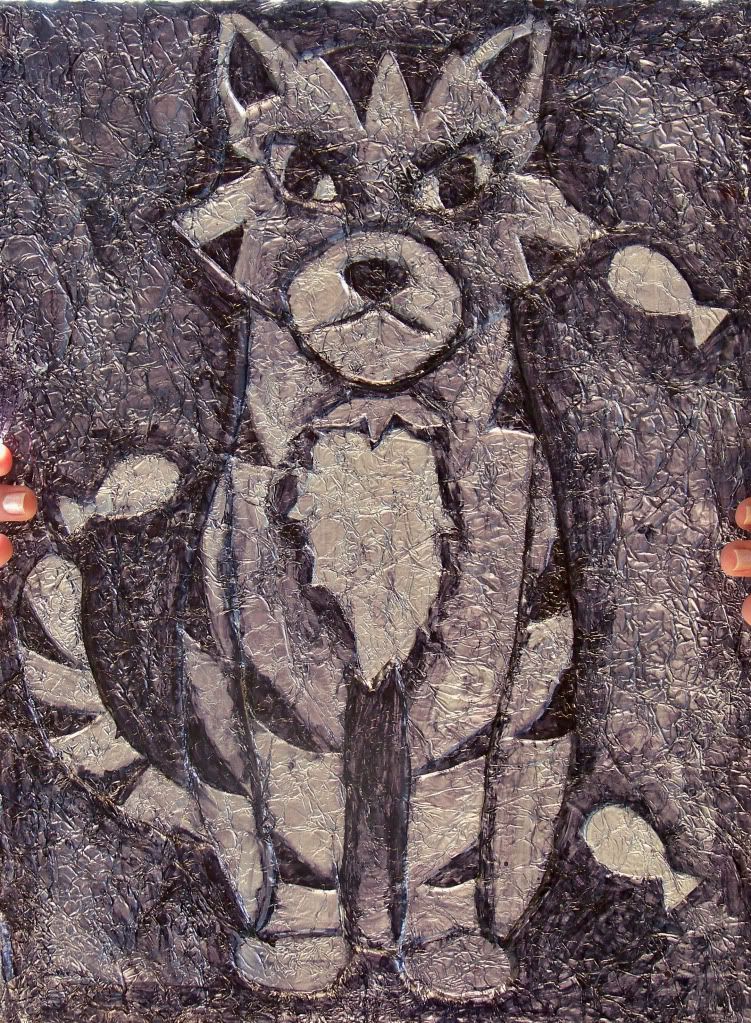 ____________________________
We have completed our collage paintings, where paper is the "paint". Here are a few of the completed projects.
The first is Janeen's dolphin/ocean scene; the second is Gwen's puppy, and the third is Aly's flamingo.
____________________________
The student's finished "Masters" series oil paintings: they chose a "style" from one of the masters, and then imitated that style in their own paintings. The first 2 are based on Georgia O'Keeffe's abstract close-ups of flowers.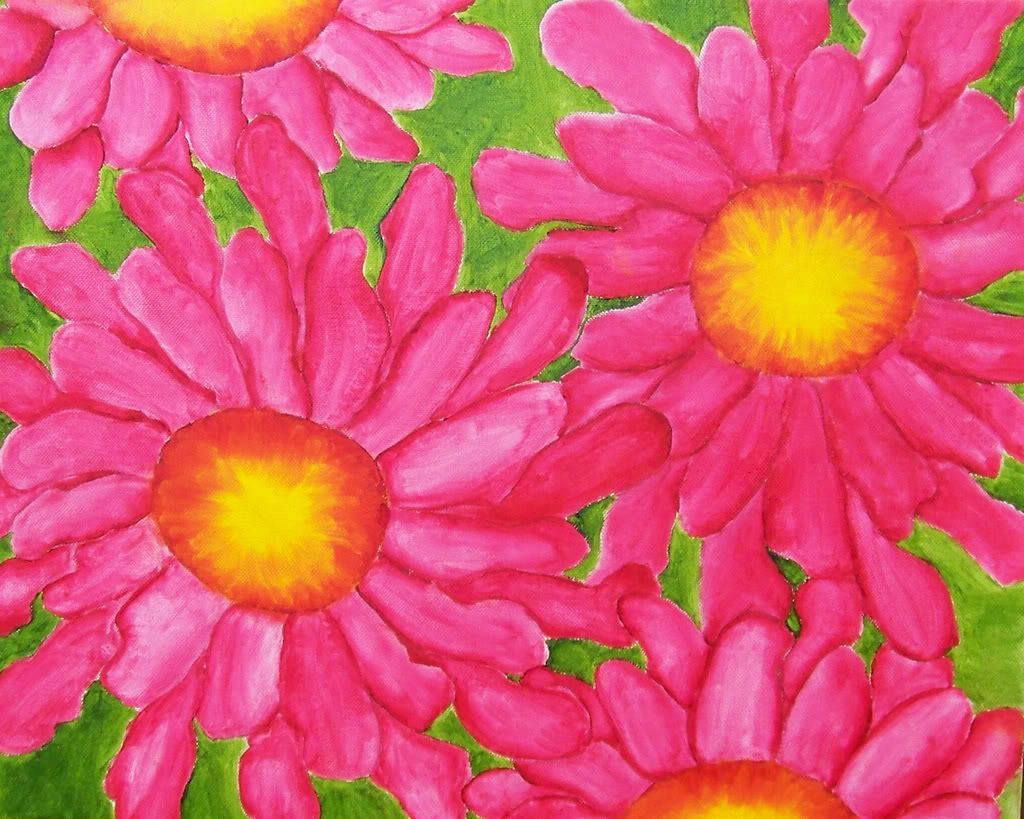 The pink flowers are Carly's, she is finished; the burgundy ones are Emily's.
The next photo is of Aly with her Van Gogh landscape.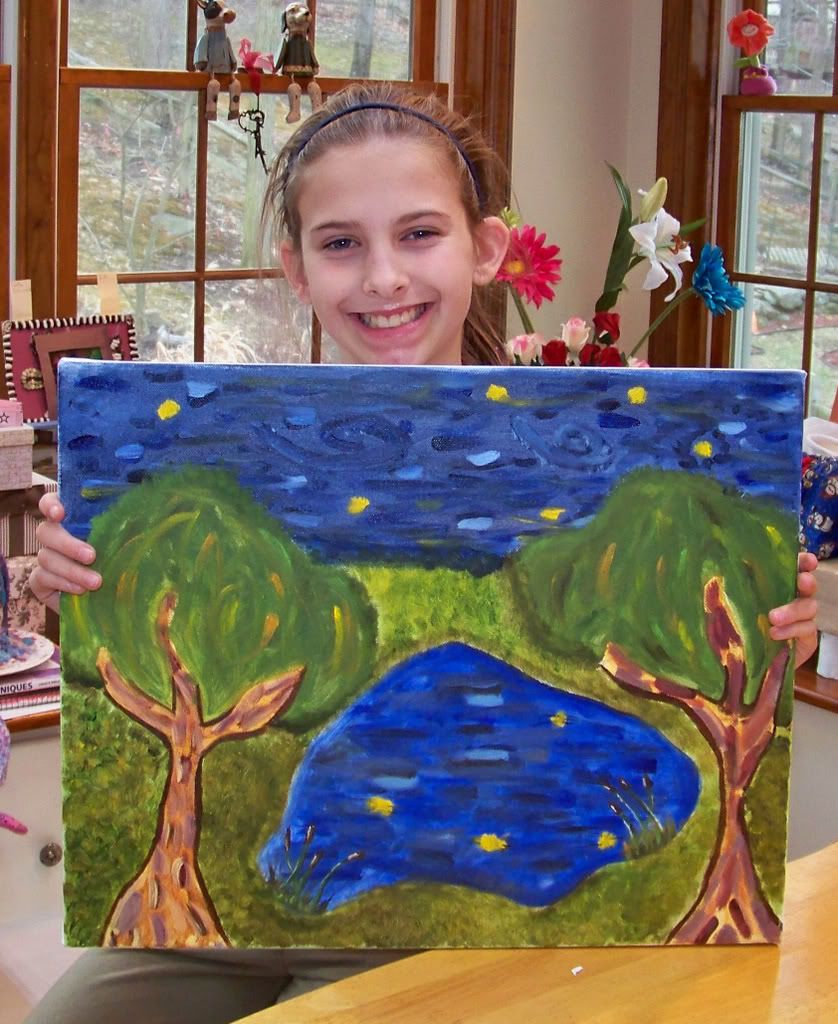 These are photos of Impressionist paintings by, in order, Madison and Janeen. The last photo is of Gwen's finished landscape.